SensioCare
SensioCare is modern and flexible solutions for patient notification, violence alarms, digital supervision, door control, as well as locating users, alarms and equipment in the nursing home.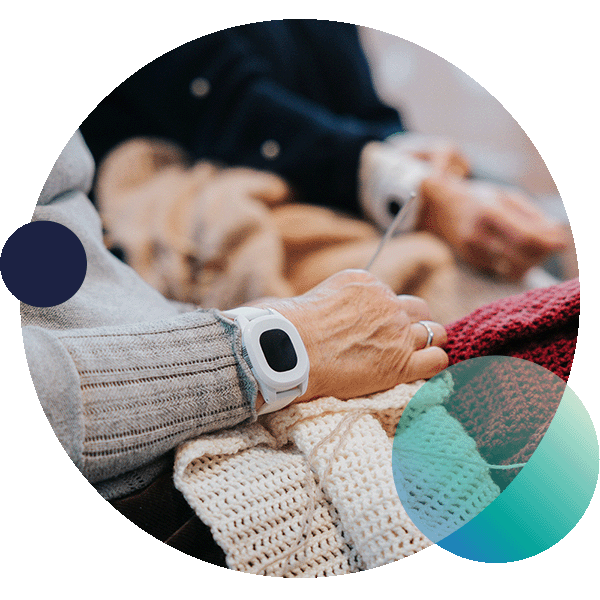 Alarm watch
Both staff and patients are given alarm watches that can be used if there is an urgent need for help, either in the event of a patient falling - or the need for assistance for staff.
Precise location
The user knows that he will get help if he needs assistance. This is also good security, and provides relief for relatives. This also provides security for the staff, who can locate the patient if something happens.
Sensors
With sensors that can notify if there is movement in or out of the room, as well as door control when necessary, the staff have a better overview of the status of the patients.
More time for physical care
Know at all times which residents need help - and which do not. This frees up capacity, and you get more time to take care of those who need it most.
SensioCare - Features and benefits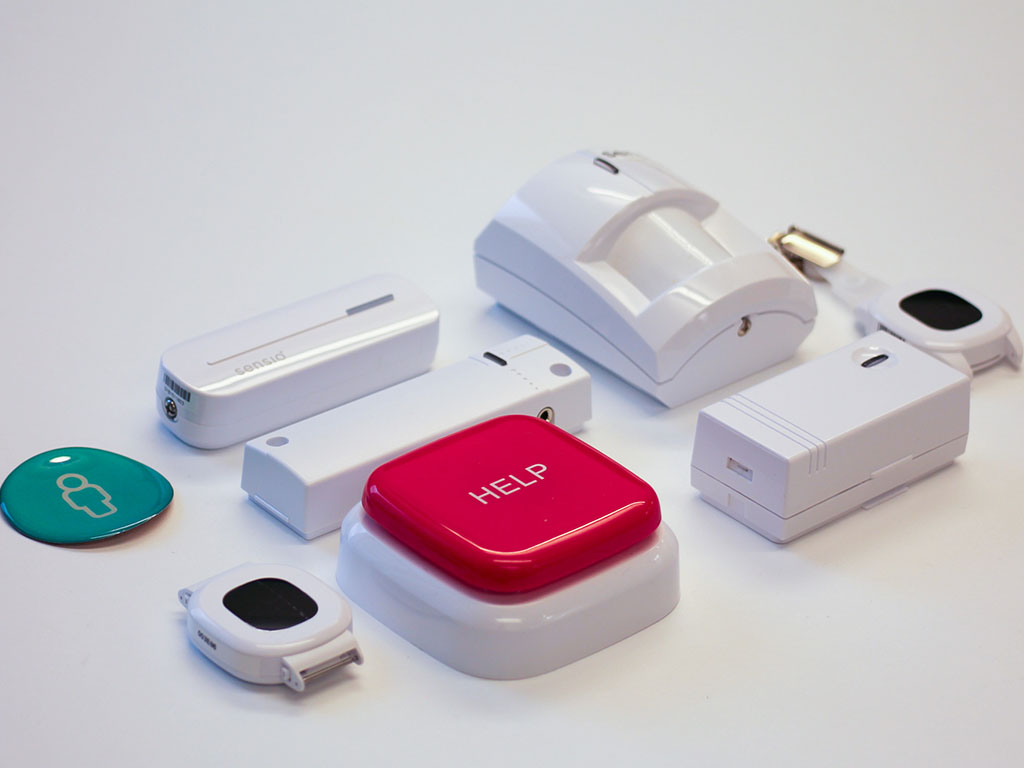 Our flexible system can be expanded with sensors and switches as needed, as well as add-ons such as Sensio Pocket and Sensio Alarm Board.

Cord cover mounted in the ceiling or above the bed, so that there is easy access for the patient.

The possibility of expansion with passive sensor alarms in residents' rooms and lighting control is also available.

The system has built-in functions for discreet notification when walking, and door control that can be activated as needed.

Employees and residents are assigned alarm buttons, which can function as an assistance or violence alarm for employees, and as an alarm button for residents. Can be easily reconfigured.

The room panel is used to silence the alarm, mark yourself as present, or trigger assistance or emergency calls. This can be integrated into Sensio Pocket.

With the Sensio sticker, you can mark yourself present and turn off alarms by holding the Sensio Pocket App close to the sticker.

Fire alarms can be integrated into Sensio 365, and automatically connect to a Sensio Care Gateway or equivalent.
Hear from customers who use SensioCare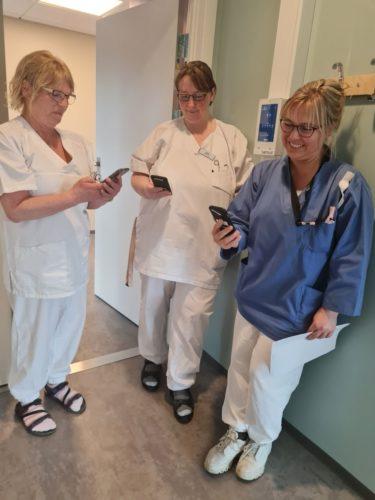 Ibestad municipality provides better patient care with welfare technology
Healthcare personnel experiences a better everyday working life and more time for care with the tools Sensio Pocket and Sensio Patientsignal.
You get help from us right from the start
Our flexible system can also be expanded with more sensors and switches as required. To optimize functionality, you can also add Sensio Pocket and Sensio Alarmboard as natural additions. Below you can go to our e-learning portal "Sensio Learn", visit the support page, or log in.

We ensure a good implementation, training and ongoing operation, so that you are confident in Sensio's welfare technology. Together we create #MoreTimeToCare