Sensio Pocket
Sensio Pocket is our user friendly interface for healthcare professionals, accessible on a vast amount of devices and screens. The app provides a good overview of all information and alerts from all connected sensors and technology.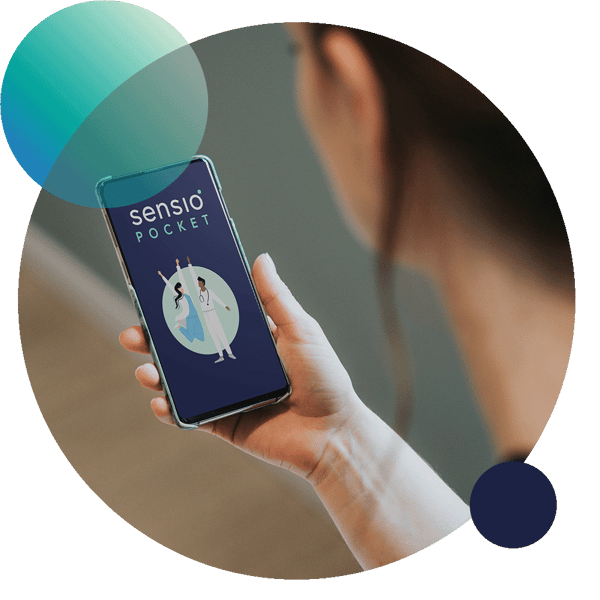 All alerts in one place
Connect all sensors with our eHealth platform Sensio 365 and get all the alerts in a clear overview on Sensio Pocket, either on your hand held or other devices and screens.
React fast and precise
Pocket will locate where the alerts went off, so you can assist the resident as soon as possible.
Coordinate with colleagues
Communicate with colleagues by text or voice and decide who handles the alerts. Easily mark yourself present at the resident and turn off the alerts when they are taken care of.
Easy to get assistance
Call other staff for assistance if the task requires more warm hands, or in case of unwanted events.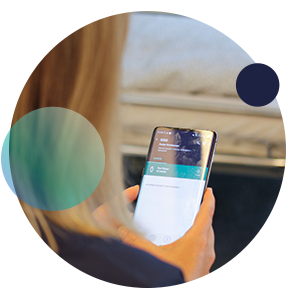 Perform digital supervisions
With Pocket you can do digital supervisions if you have
RoomMate
installed, and also talk with the resident through your hand held.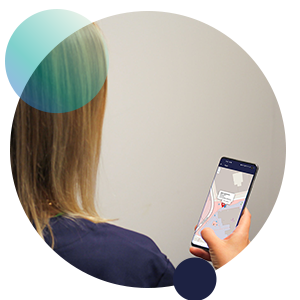 Location of alerts
Locate all triggered alerts - both outside and inside. This gives the staff full control and a less stressful work place.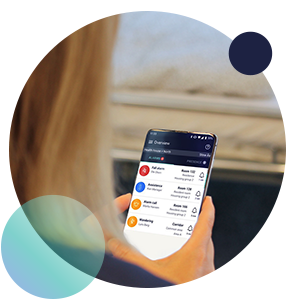 Individual, customizable, silent alerts
Decide which actions from which sensors that should trigger an alert, decide which staff that should receive the alerts and decide how the alert should operate - visual, sound or both.
It's all customizable.
Sensio Pocket is our user friendly interface for healthcare professionals, where you get all alerts from sensors supervising residents.
Pocket is connected with our eHealth platform Sensio 365, where you can connect all sorts of care technology and get all the alerts into Pocket.
The alerts will be prioritized based on criticality, so you will always see the most important alerts on top. Also, you can set up an advanced routing system to decide which staff should get which alerts.
When an alert is triggered you will get the position of the sensor, both if it is outside or inside. Pocket also facilitate the possibility of speaking with the resident who triggered the alarm.
If you have installed our advanced safety sensor RoomMate, you also have the possibility of doing remote digital supervision of the resident.
The Sensio Pocket interface can be accessed on a variety of devices, like hand helds, mobile phones, tablets, computers and other screens.
We support you all the way
We ensure good implementation, training, and ongoing operation so that you are confident in Sensio's welfare technology. Together we create #MoreTimeForCare