Digital supervision
Digital supervision gives you a full overview of residents via mobile or the overview panel, and you can react quickly with physical supervision, when necessary, where necessary. Digital supervision makes it possible to reallocate resources from night to day – to the benefit of residents and care teams.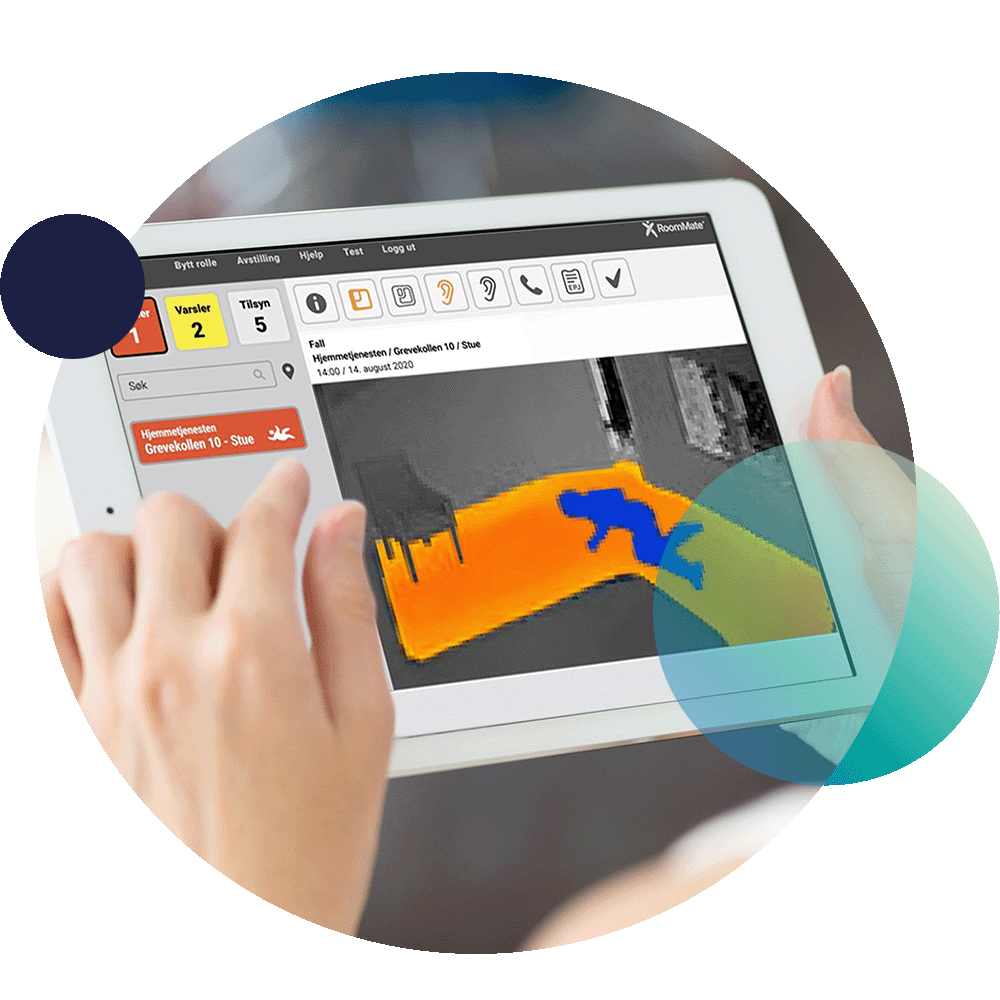 Get the most out of limited staffing
The issue of understaffing is common knowledge in the care sector. With digital supervision, care teams are able to see an overview of all the residents and so are better able to prioritise their time optimally.
Increased security and quality of life
Less physical supervision at night results in better sleep. This results in better-rested residents who are less prone to falls during the day. Digital supervision also provides faster assistance when needed, and thus fewer late-stage injuries if an accident occurs.
Digital-first, physical when needed
With digital supervision, care teams receive automatic notifications when a resident needs help or is in a potentially dangerous situation. This allows the a member of the team to quickly attend a resident in person where needed.
Digital supervision prevents falls
Digital monitoring makes it possible to quickly intervene by alerting care teams of potentially dangerous situations. In this way, falls can be prevented, which saves residents from unnecessary accidental falls and long-term injury.
Anonymous view, or with a picture
Digital supervision is carried out when necessary by an active or passive triggering of an alarm. The picture is completely anonymised unless you want a more detailed picture. In this way, requirements for security and privacy are met.
Digital supervision improves quality
You get a continuously updated, monitored status of each resident. Fixed, physical inspections are only able to provide an in-the-moment assessment, digital supervision allows for continued support to the resident after physical inspection has been carried out.
Sensio offers several solutions for Digital supervision
We have everything from world-leading products to good budget solutions in digital supervision.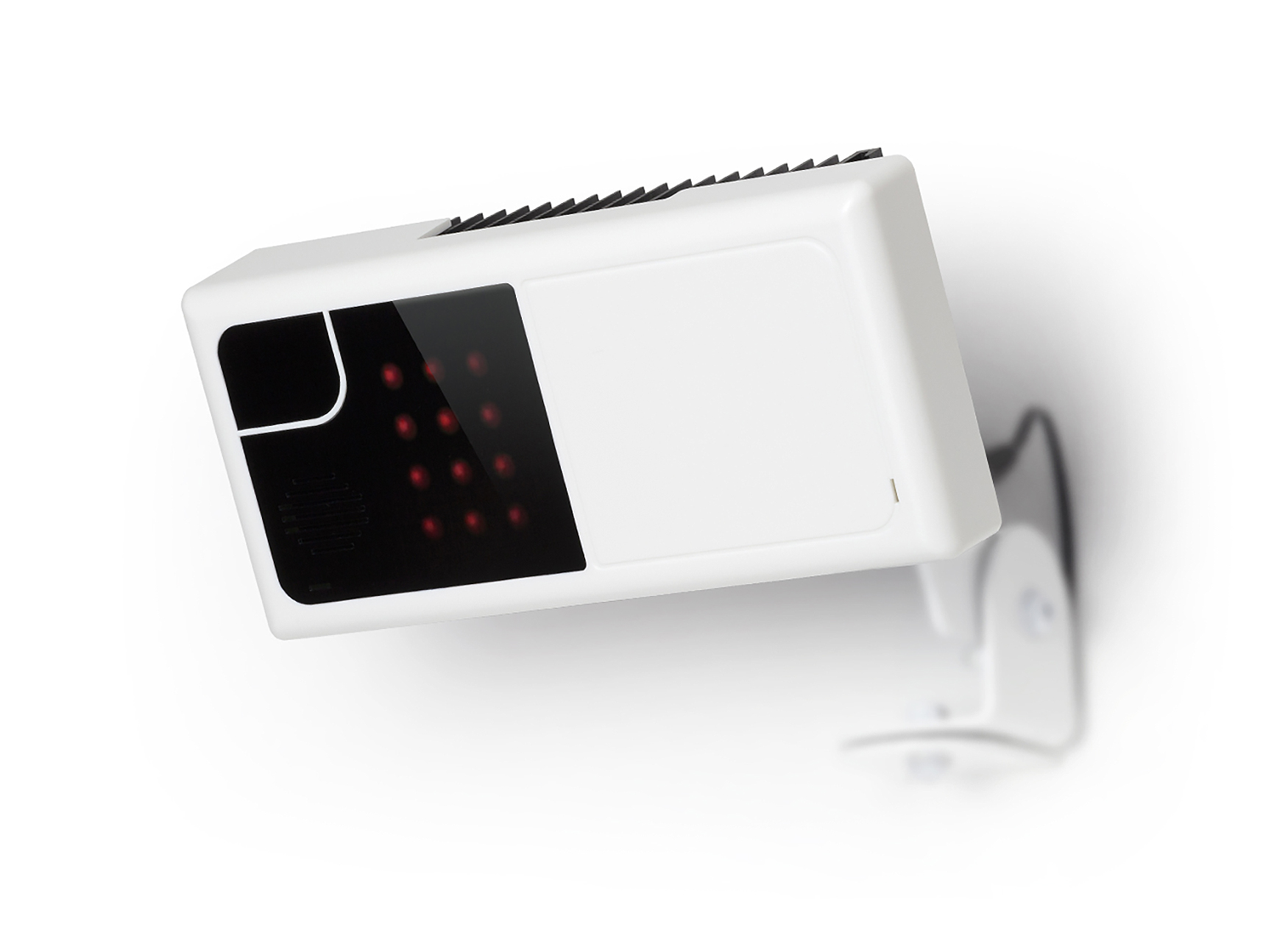 RoomMate
A revolutionary safety sensor that replaces a number of other sensors. RoomMate can be used for digital monitoring, passive notification in potentially dangerous situations, fall prevention, and as decision support for individual follow-up and treatment
What is digital monitoring?
Why do you use digital monitoring?
How do you best use digital supervision?
Who can use digital supervision?
Don't listen to us - listen to our satisfied customers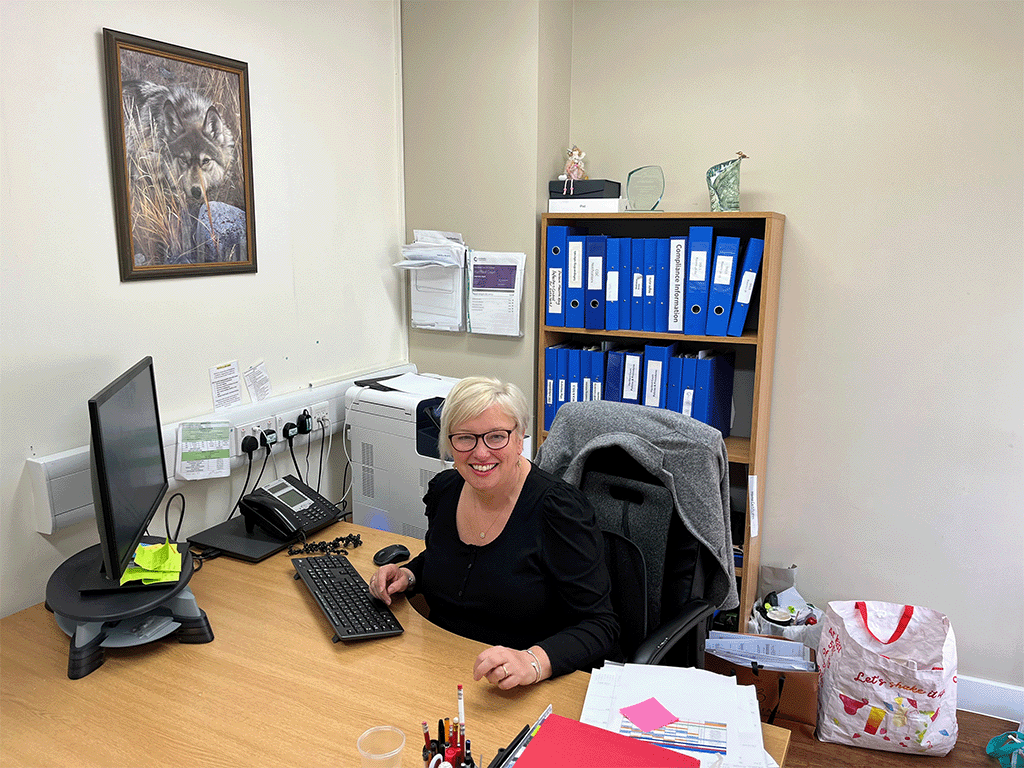 Hartford Care reduces falls with revolutionary safety sensor
Falls are one of the biggest challenges in elderly care. Hartford Care was the first care home in the UK to trial a pioneering technology to reduce falls. What are their experiences a couple of months after implementing the technology?
Herron Hill steps into the future with digital supervision
Falls are one of the biggest challenges in elderly care in the UK, and Herron Hill has taken a step to help falls prevention in the institutional care facility. How has the first couple of months been?
We support you all the way
We ensure good implementation, training, and ongoing operation so that you are confident in Sensio's welfare technology. Together we create #MoreTimeForCare