IKOS
IKOS is a healthcare personnel and healthcare managers' digital interaction board to ensure good follow-up of users and patients. IKOS facilitates high and traceable quality of the services provided. Ditch whiteboards and yellow notes - with IKOS on digital screens you have full control anywhere, anytime!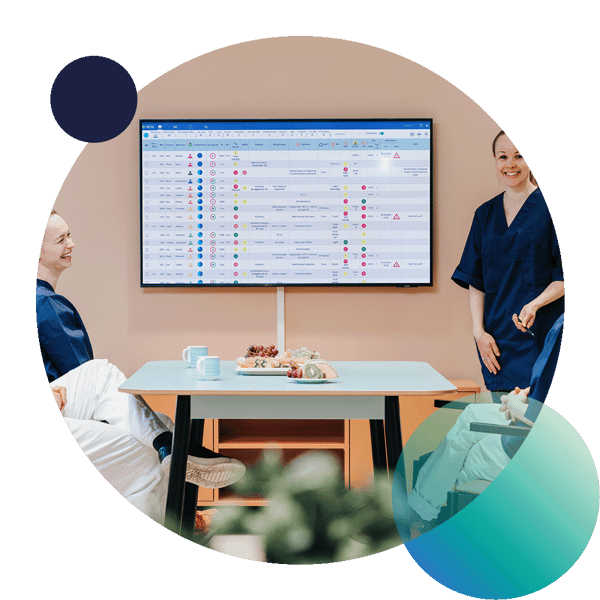 Interaction
Ikos ensures seamless user follow-up across personnel, shifts and departments. Everyone sees the status and collaborates via PC, large screen in the guard room and mobile.
Efficient services
All employees see what needs to be done, what is urgent, messages and who is responsible. The information is available when you need it on a tablet or mobile app. It is clear what colleagues and other departments have done and where to take over.
Quality and patient safety
The department enters its quality standard for user follow-up in IKOS. Checklists, surveys and deadlines ensure good practice.
Motivated employees
The follow-up of users via IKOS is clear and understandable for everyone. The IKOS board provides an overview of risk areas, what must be prioritized, recommended skills and responsible persons. It provides a basis for a manageable distribution of work. IKOS makes good sense for professionals.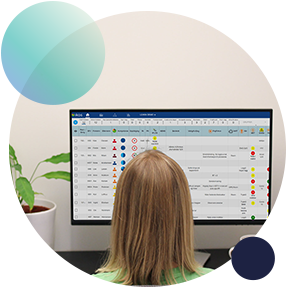 Real-time status of all users
IKOS provides an overview of the status and follow-up for all users and contains well-thought-out checklists and deadlines based on legislation, national guidelines and municipal quality standards.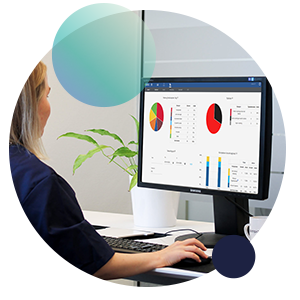 Reports and statistics
Document and improve the quality of the service through IKOS's statistics module, which provides history, trends and decision support.
IKOS is short for Individual-based competence management (In Norwegian: "Individbasert kompetansestyring") . We start from the individual who needs services, and ensure the right person in the right place to deliver the services with good quality. IKOS helps municipalities and healthcare personnel to ensure good services in an efficient way. It provides work motivation and good results.
IKOS is used by home care, nursing homes, ambulatory teams, and service offices.
When employees arrive at work, they start their shift by taking a look at IKOS - either on a PC, the digital board in the shift room, or on their mobile phones. There, they quickly get an overview of all users and patients, what their status is, and which tasks must be prioritized throughout the day. Are there considerations or specific patients that it is particularly important to be aware of on this day? Are there any new messages on the calendar?
It is easy to tailor the layout of IKOS so that it shows exactly the information the department wants.
Read what our customers say about IKOS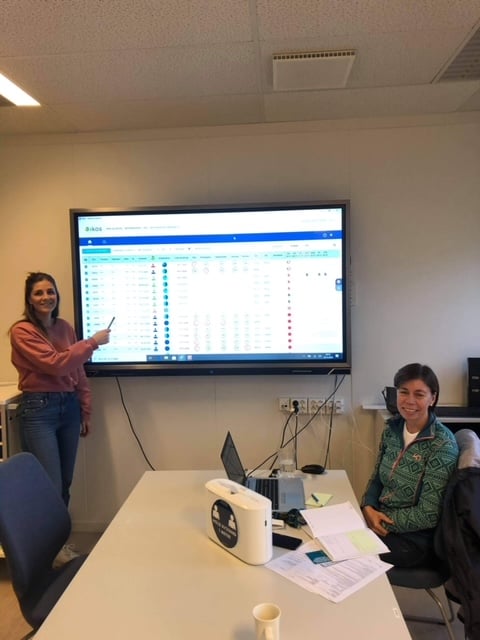 The home service in Drammen municipality got rid of yellow notes and whiteboards with the IKOS interaction board
Is everyday life characterized by many tasks and priorities, and complex disease patterns for patients, and employees with different job percentages?
We support you all the way
Introduction takes place with guidance and access to e-learning, as well as a library with best practice checklists and maps that can be used in the department. Guidance and e-learning are intertwined so that managers and employees can effectively get their quality standard for user follow-up in place in IKOS and get started with daily use. #MoreTimeForCare