Digital whiteboard
Say goodbye to yellow notes, "black books", paper boards and whiteboards. Digital boards give health personnel and health managers a full overview of the status of service recipients and better interaction.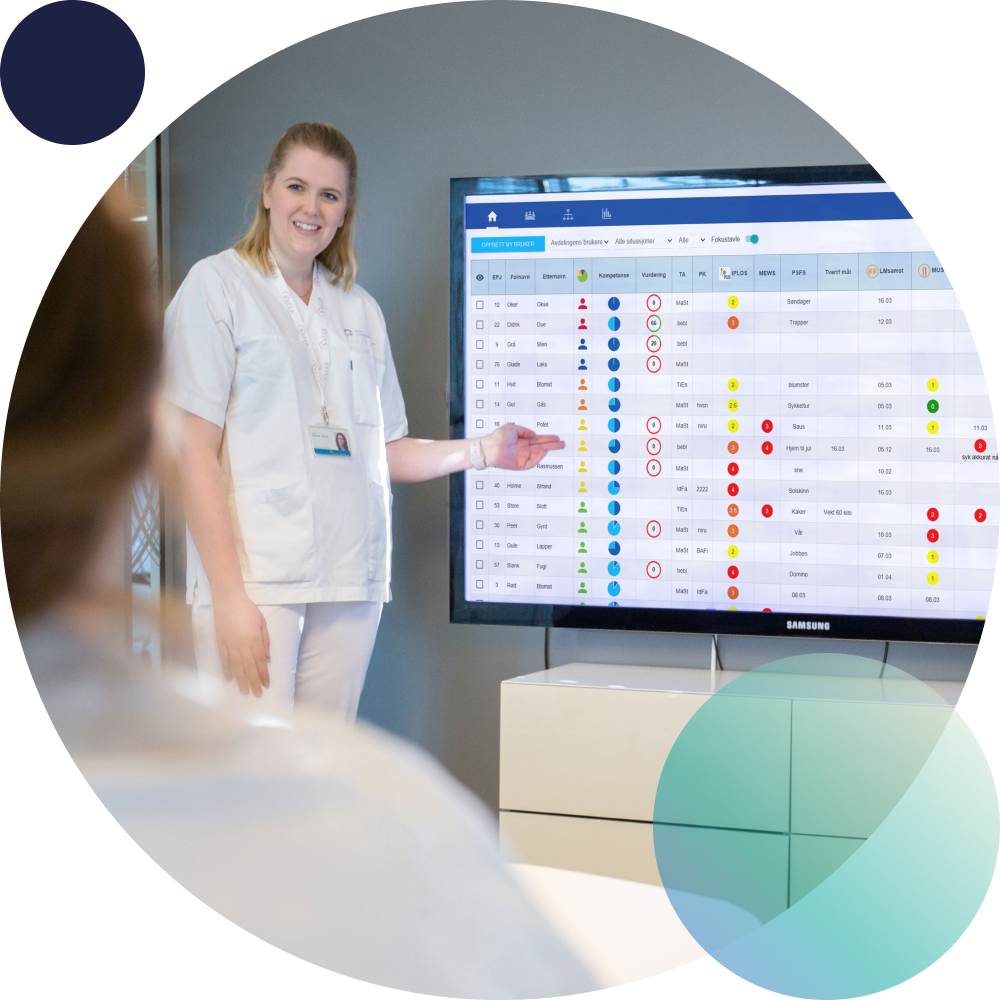 Closer follow-up
When the information is digital, everyone has the same, comprehensive overview. This increases the likelihood of better and more accurate follow-up of the service recipient.
Quality and patient safety
Each department can enter its quality standard for user follow-up in the digital solution. It ensures good practice.
Efficient communication
The information is available on the mobile, on a PC and on a large screen in the guard room. All employees see what has been done and where they should take over.
Sensio has the market's leading digital whiteboard
IKOS is the market's leading digital board for interaction and service quality.
Read more below or contact us for a free consultation.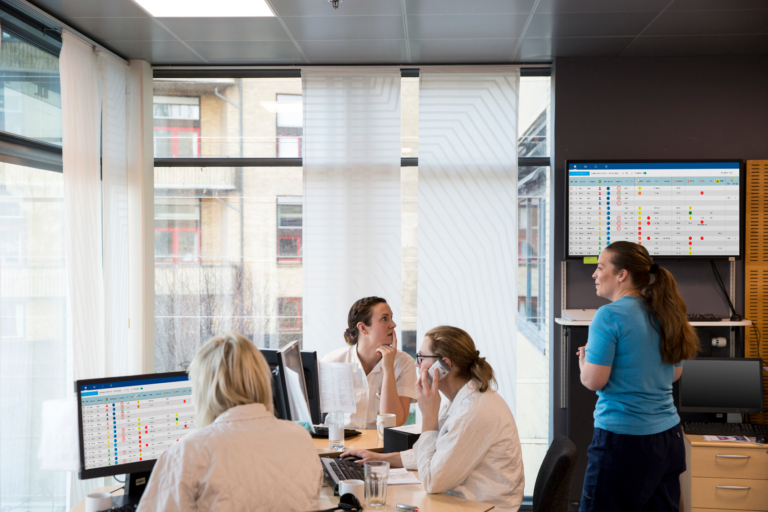 IKOS
IKOS is a healthcare personnel and healthcare managers' digital interaction board to ensure good follow-up of users and patients.
What is a digital board for follow-up, interaction, and quality?
Why use a digital board for follow-up, interaction and quality?
What is the best way to use a digital whiteboard?
Who can use a digital board?
At Sensio you are in good hands - read what our customers say: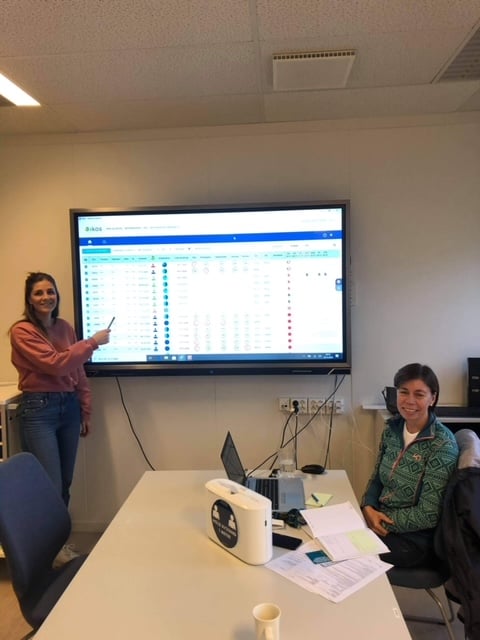 The home service in Drammen municipality got rid of yellow notes and whiteboards with the IKOS interaction board
Is everyday life characterized by many tasks and priorities, and complex disease patterns for patients, and employees with different job percentages?
We support you all the way
We ensure good implementation, training, and ongoing operation so that you are confident in Sensio's welfare technology. Together we create #MoreTimeForCare