Safemate
Safemate is the preferred mobile security alarm. Safemate makes it easy to call for help in emergency situations - both inside and outside the home, as well as locate users even without an alarm being triggered.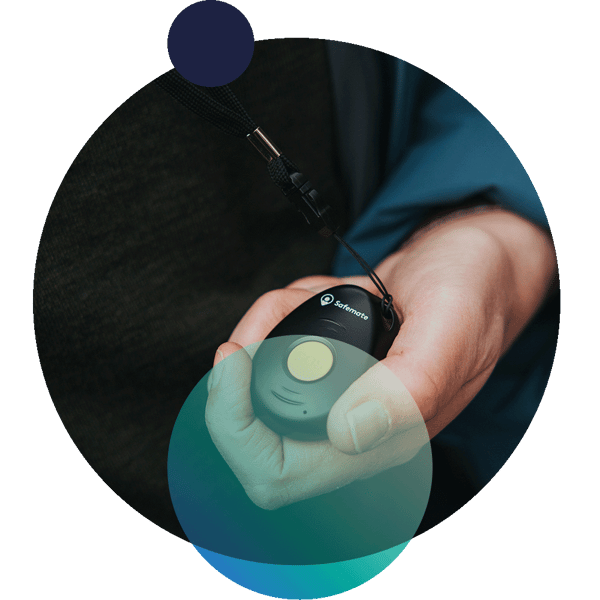 Creates security and freedom
Safemate ensures personal safety and gives the user better opportunities for empowerment and freedom outside the home as well.
Interaction with relatives
Relatives can help to relieve health personnel, and get relief and peace of mind themselves, with the help of Safemate.
Stay longer at home
Enables seniors to live at home longer and can enable home care to follow up based in the individuals needs.
Know where the person is
Safemate's localization technology means that relatives and healthcare personnel have an overview of where the user is.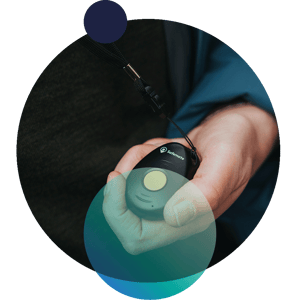 Easy to notify
Large alarm buttons that are easy to press in the event of an emergency.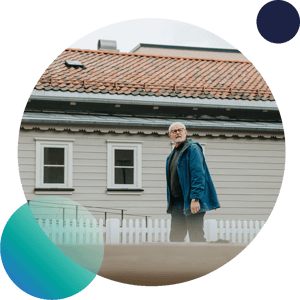 Location of user
GPS tracking allows you to see the location of the device and the user.
Full control via mobile
Healthcare personnel and relatives receive alarms, calls and map positions directly on their mobile phone.
OF SAFEMATES
in operation
TRIGGERED ALARMS
per month with Safemate
Safemate offers a rich portfolio of mobile security alarms and location technology that is administered uniformly through the user-friendly portal Safemate Pro for municipalities, and Safemate Go for private individuals. The mobile security alarms can be located through the Safemate app.
Safemate works wherever there is mobile coverage. This gives extra security to the elderly when they collect the mail, tend to the garden, go for walks or are at the cottage. Safemate security alarms come in different versions adapted to different user needs and robustness. What they all have in common is that they are small and easy to operate. They can be attached to the belt, hung around the neck, attached to the wrist or in clothing.
We support you all the way
We ensure good implementation, training, and ongoing operation so that you are confident in Sensio's welfare technology. Together we create #MoreTimeForCare